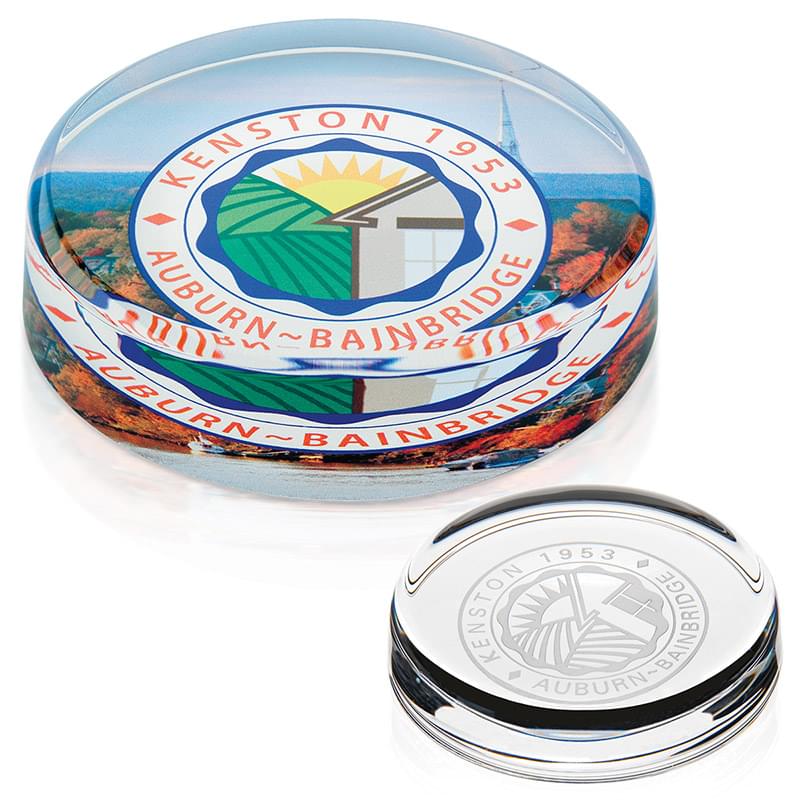 Item No: MYLS-260-35321-1775082965
Office workers everywhere will value this popular paperweight.

A perfect accessory for everyone's desk

Opaque or Translucent britePix imprint available - please specify when ordering

Many products are available to ship internationally. Please note international shipments require a third-party shipper number and/or may be shipped via a freight forwarder.
Koozie Group products are designed and tested to meet the laws and standards of the United States and Canada. Customers wishing to ship products outside of those markets, whether shipped by Koozie Group or the Customer, assume the risk that the product or its ingredients may not meet the laws or product safety standards of the country of import.
| Quantity | 6+ | 12+ | 50+ | 100+ |
| --- | --- | --- | --- | --- |
| Price | $44.27 | $41.91 | $39.57 | $38.09 |